Let's see how we can resolve the error message that you are currently facing on your checkout page – "Your Cart is Empty".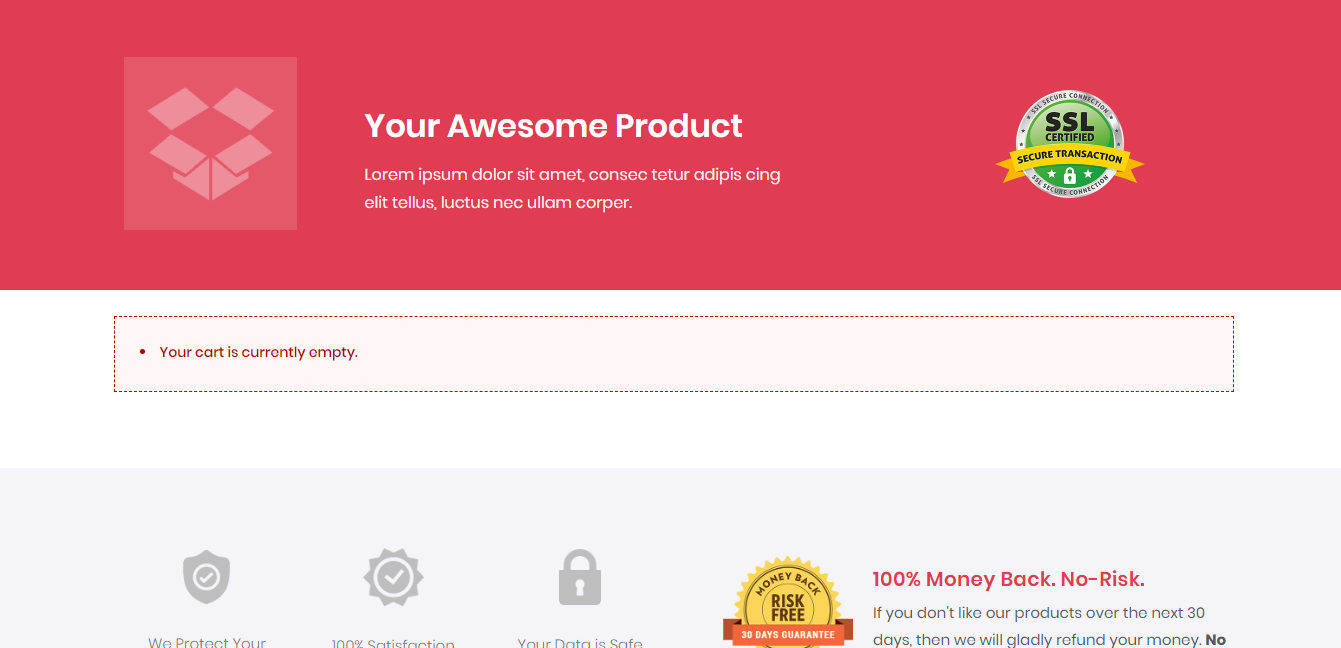 This error message means that there is no product added in the cart. This message will be displayed only on the checkout page when it is set as a Store Checkout.
As you can see in the Store Checkout feature when you set the Checkout page as a Store Checkout then your checkout process will be changed to Shop page -> add-to-cart -> Cart Page -> Checkout page. This will be the CartFlows checkout page.
If the checkout page is opened directly using the URL and without adding at least one product in the cart from the Shop or Single Product's page then only you will get the "Your Cart is Empty" error message.
So, to avoid this error message and to view the checkout page, then you will need to add at least a product in the cart from the shop or the single product's page. Then proceed to the cart page and then to checkout.
Note: In order to display all the error messages, there should be default WooCommerce's cart and checkout page created in the pages menu of your WordPress.