In this article, you will get to know how to resolve the error message that you are currently facing on your checkout page –
The meaning of this error message is, there is no product selected in the backend settings of the CartFlows Checkout page and the same checkout page is opened directly via URL / Link / Permalink.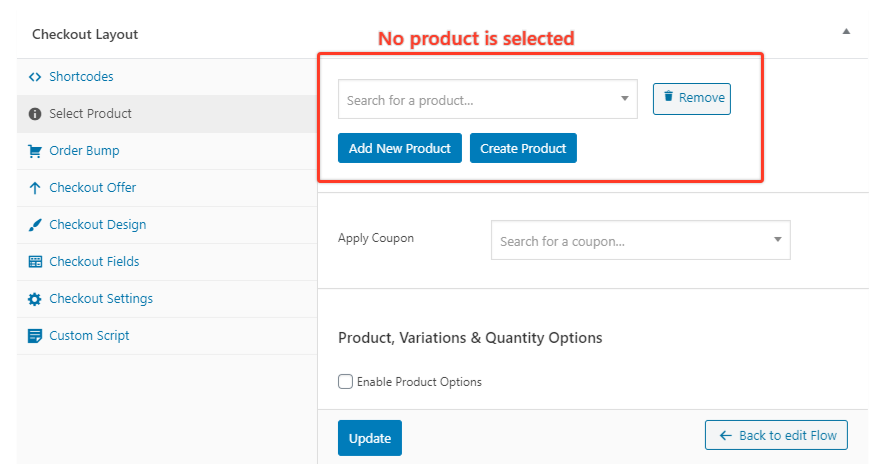 Now, if you open the checkout page with this setting then you will see the "No product is selected. Please select products from the checkout meta settings to continue" error message on the checkout page.

To solve this error message you need to make sure the flow is in the Test Mode or select the product in the backend setting of the Checkout Page.