Is your CartFlows Checkout page getting redirected to the homepage of your website? If yes, then let's see how you can get this resolved in a few simple steps and would take less than a minute.
First, let me tell you why it happens and when it can occur. This unnecessary redirection will occur only when you have set the CartFlows Checkout page as a Store Checkout.
So, our time starts now to resolve it –
In the Store Checkout, your checkout process becomes very simple such as the Shop page -> Cart page -> Checkout page.
So, in this case, when you click the Proceed to checkout button on the cart page, you should get redirected to the CartFlows checkout which is set as Store checkout.
But it never happens and instead, you get redirected to the homepage of the website.
This usually happens because of the WooCommerce setting i:e proceed to checkout action does not know which one is the checkout page. As it has been identified by selecting the checkout page under the WooCommerce Settings.
Yes. This is very simple, you just have to select the correct checkout page in the WooCommerce setting to stop this redirection and resolve it.
You can follow the below steps which will give you a clear and step-by-step guide –
Step 1: Goto WooCommerce -> Settings -> Advanced Tab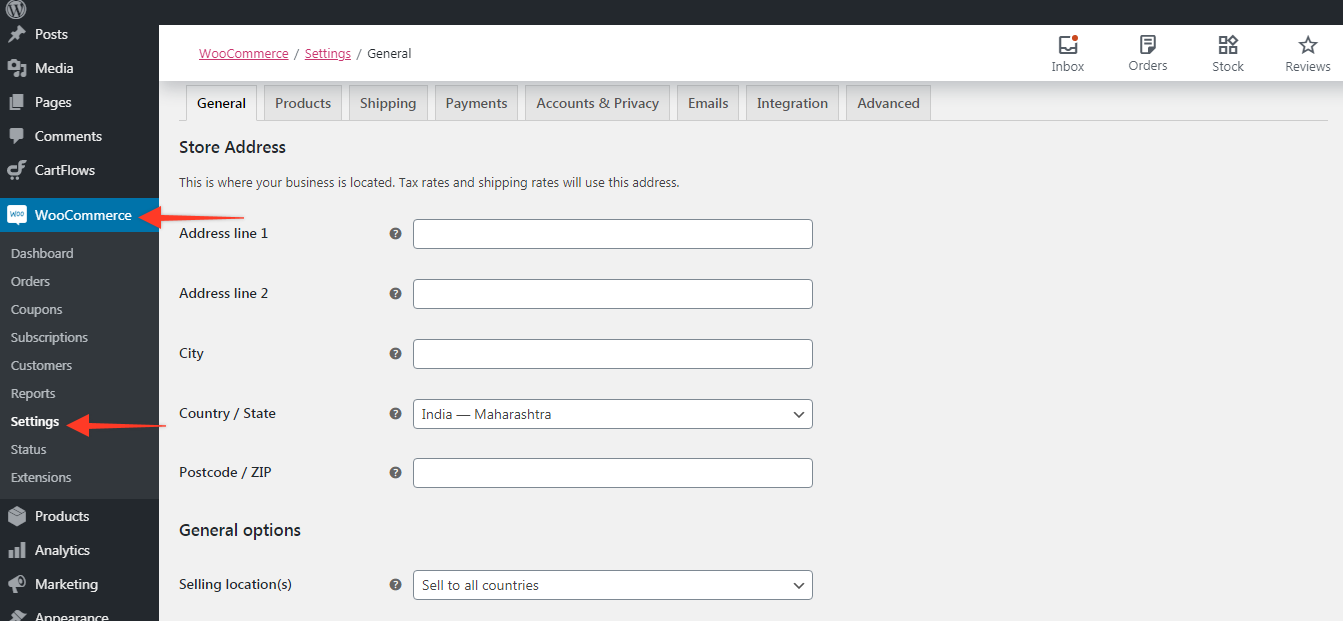 Step 2: Under the Page Setup section, select the checkout page that you have created or that is present.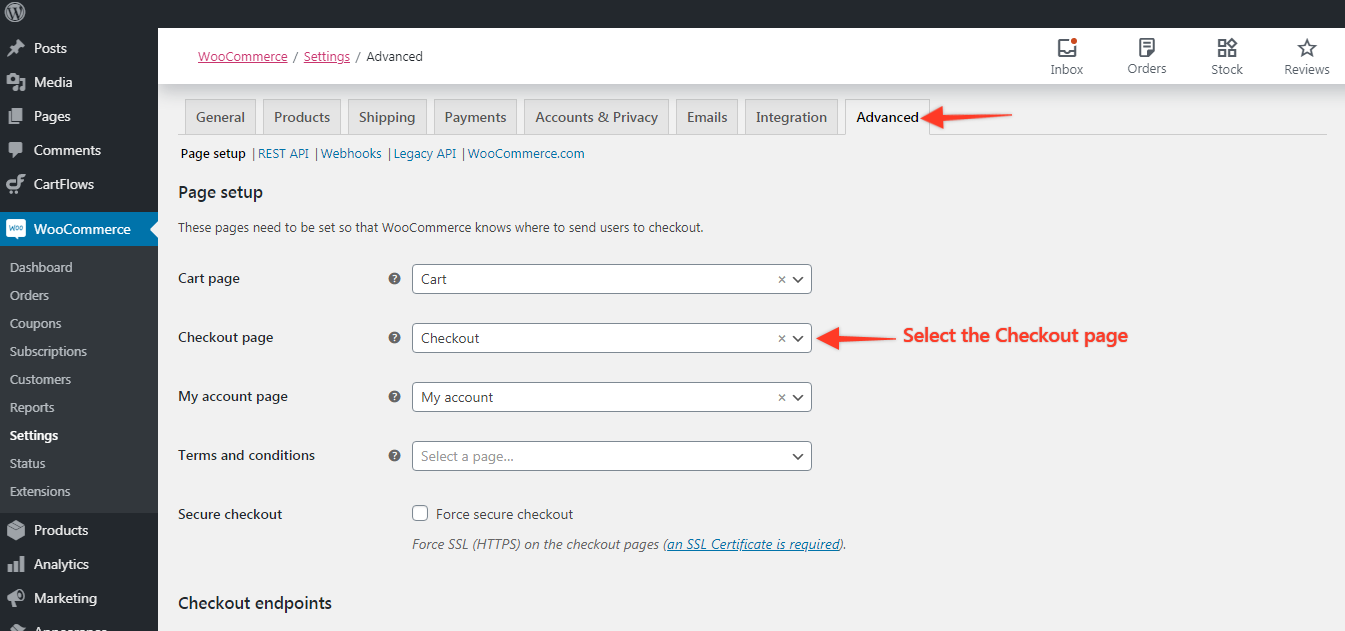 Step 3: Click the save button to update the setting. And this should be resolved!
---
Note: In this setting, only the WooCommerce's checkout page will appear and not the CartFlows.