Boost Conversions and
Increase Profits
Your buyer's journey doesn't need to end at the checkout. With CartFlows, you can create a series of additional offers after the checkout.
CartFlows One-Click Upsells are Perfect for: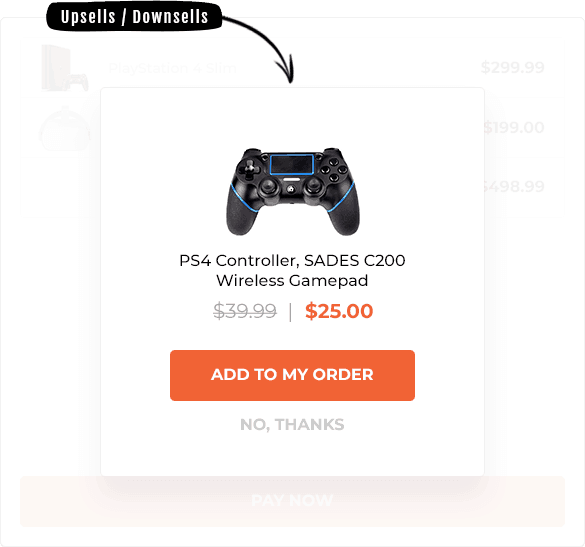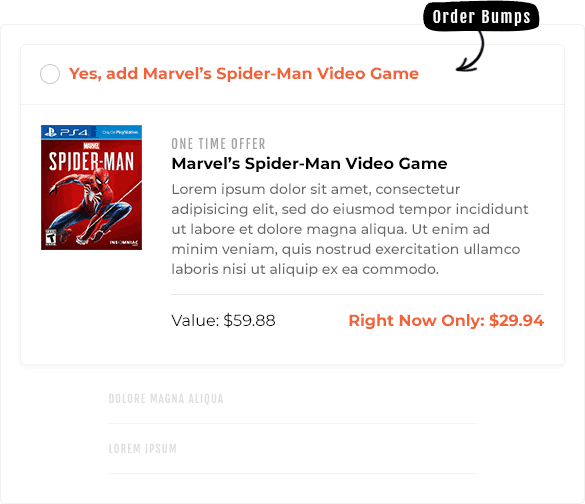 Smart shop owners add an additional offer on their checkout page because they convert 10% – 30% of the time. With CartFlows, you can add order bumps to your checkout pages.
CartFlows Order Bumps are Perfect for:
Identify which version of your pages generate more conversions using the CartFlows most awaited feature, the A/B Split Testing.
Benefits of CartFlows A/B Split Testing: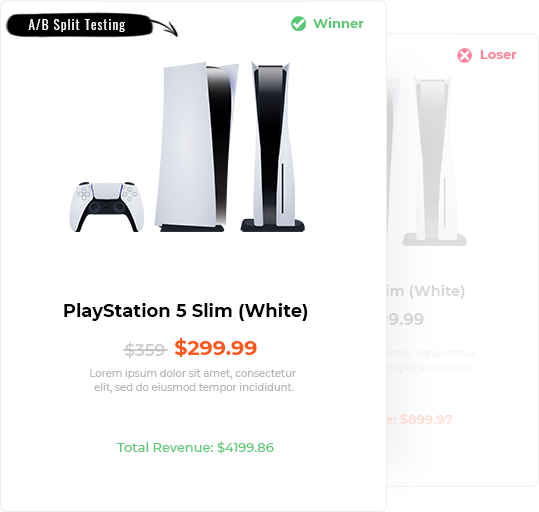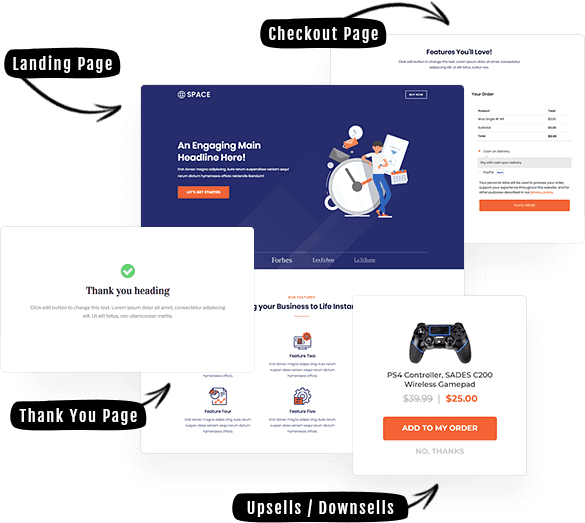 Conversion Optimized Templates
Choose from a wide variety of high converting templates and create a great first impression. You can add a professionally crafted, multistep flow with one mouse click, or you can build your own flow and choose individual templates.
Benefits of using Conversion Templates
CartFlows replaces your complicated checkout process with our optimized checkout that instantly increases conversions and decreases cart abandonment, making you more money.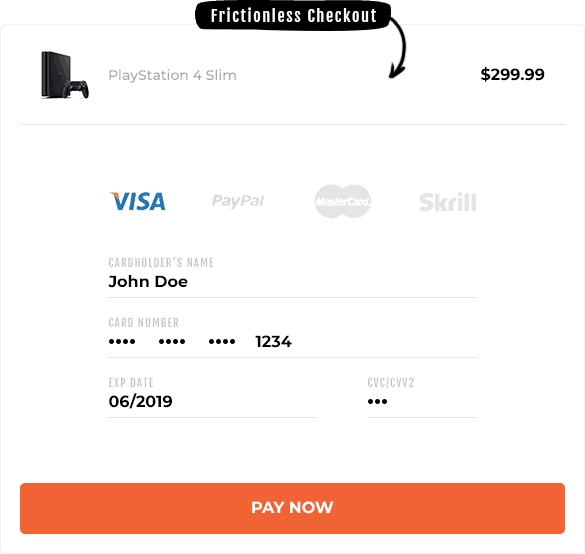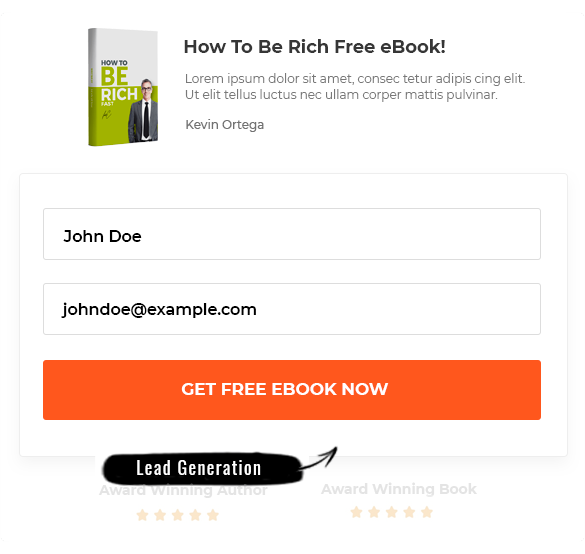 Build high converting landing pages on the fly using the CartFlows Optin feature and instantly grow your email list. Generate leads, nurture your clients and increase sales.
Lead Generation Feature is Perfect for:
Pre-Checkout Offer is displayed on the checkout page when the user clicks on the Place Order button.
Pre-Checkout Offer helps: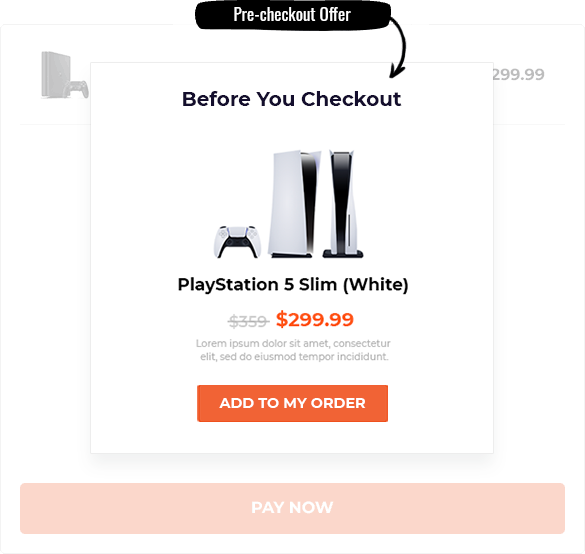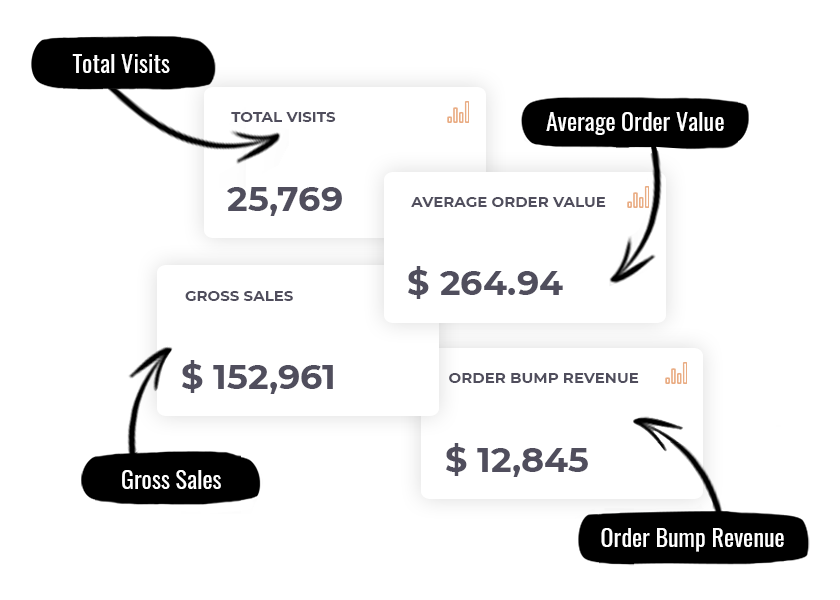 With CartFlows Insight, you gain in-depth analytics, from total visits, conversions, conversion rate, revenue during each step of the flow, among various other features.
CartFlows Insight displays information on
The Powerful Features Don't Stop There
Along with our core features of unlimited flows, frictionless checkout, order bumps, upsells / downsells we have much more for you…
If a buyer doesn't complete the checkout, their info is passed to your CRM to trigger an email.
Quickly spot your high performing offers and your weaker ones to improve conversions.
Choose any of our proven high converting professional designs to set your sales on fire.
Adding or rearranging the steps in your flow is a piece of cake with our dynamic linking engine.
We unlock the flexibility to add custom fields and hide what you don't need.
Create the perfect checkout page and assign it to be the default checkout template.
Be A Part of The Most Enthusiastic Market Leader on The Web