Any guesses on the number of cart abandonment during checkout?
Well, reports suggest this number is close to 70%. That's right! 70% of your customers abandon their shopping cart during checkout. And why is this number so high?
Cart abandonment rate is just under 70%. That means 7 out of every ten shoppers won't complete their transaction.
The number one reason is the extra charges such as shipping, taxes, and convenience fees levied on the subtotal. The next reason is they are lost on the checkout page, among other significant reasons such as no guarantees, no testimonials, no reassurance.
With CartFlows, we create frictionless Checkout Layouts that help reduce shopping cart abandonment. With an obvious indication of what they are buying, customer testimonials, options to customize the required fields, order bumps, guarantees, among more, we create a highly converting and clutter-free Checkout Layout.
Imagine how much a 10% reduction in cart abandonment can benefit your store. And that's precisely what CartFlows distraction-free Checkout Layout helps you with!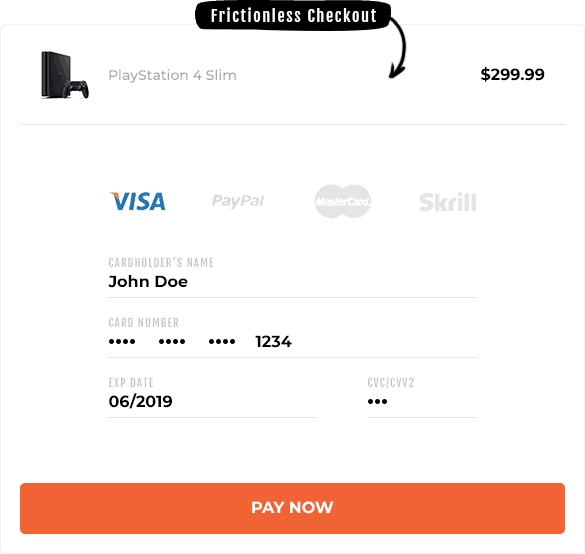 CartFlows Checkout Layouts are:
Let CartFlows make eCommerce easy and more profitable for you.