Did you know that the majority of eCommerce websites make it hard for customers to simply checkout?
The process is filled with unnecessary steps and unnecessary questions. It's no surprise that nearly 70% of people who start the checkout process end up abandoning it altogether. And the worst part is, if you are using the world's most widely used eCommerce platform, WooCommerce, you have zero control over any of this. Sure you can hire an expensive coder to make you an unmanageable/inflexible solution that is prone to breaking, but for the majority of us, spending tens of thousands of dollars is just not an option.
There has to be a better way!
There has to be an easier way!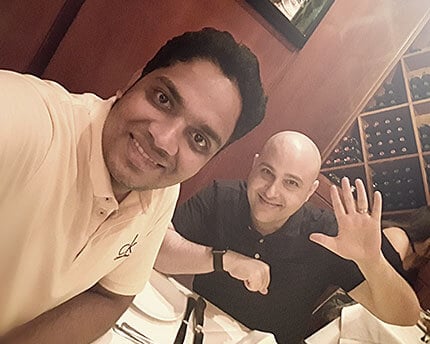 It was October 2017 when a good friend of mine visited America for the first time. Sujay Pawar, the genius behind the Astra theme, whose products are installed on millions of websites, was passing through Los Angeles on his way to Cabo San Lucas, Mexico.
What I thought was going to be a steak and lobster dinner at Fleming's turned out to be the conversation that started CartFlows.
We talked about our frustrations with selling products on WordPress websites.
We were not the only ones frustrated by this problem.

Through the millions of people each year that watch my videos on the WPCrafter YouTube channel, I have heard this frustration over and over.

So we set out on a mission to build a system first for ourselves that gives full control over every aspect of the buyers journey with the goals to:
After twelve months of planning and development, you will not find a more complete system where every detail has been masterfully planned and implemented.
But what we made was even better then we imagined, where you can: