Your buyer's journey doesn't need to end at the checkout! Instead, continue making offers.
We understand the work you put in to acquire a new customer. And research shows, it is easier to sell to an existing customer. So why end a customer's journey at the end of the checkout.
The probability of selling to an existing customer is 60-70%. The possibility of selling to a new prospect is only 5-20%.
With CartFlows One-Click Upsells, you can now create a series of additional offers after the initial purchase and checkout. The Upsells, ideally, can be a value add to the initial purchase. For example, if a customer's purchased a barbeque grill, you could upsell charcoal barbecue briquettes, and so on. Customer not up for an Upsell? No sweat! Offer your customer a Downsell. Creating flows and offering additional deals during the customer journey has never been easier. With just One-Click, you've got an Upsell/Downsell up and running in a matter of minutes!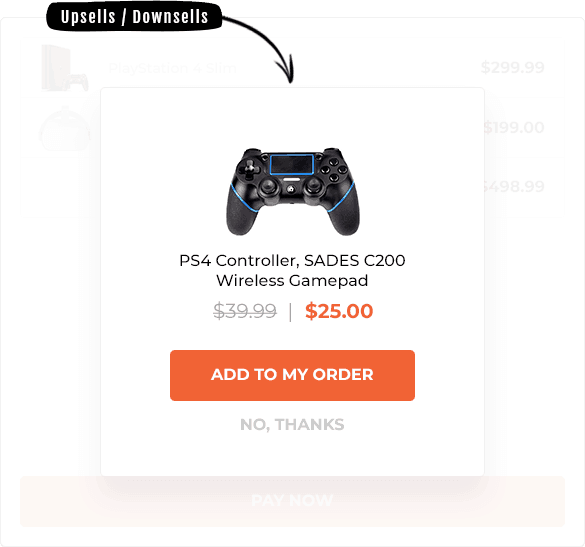 CartFlows One-Click Upsells are Perfect for:
Let CartFlows make eCommerce easy and more profitable for you.