Increase your average order value by offering a product just before your customer checks out.
Want to increase your average order value? Consider including a Pre Checkout Offer.
Make your store more profitable. Make more money from each transaction, thereby increasing your average order value.
Once a customer has filled in their details and clicks on Proceed to Checkout, a popup will be displayed. You could include a product offer related to the product they're purchasing.
You could also choose to offer an additional percentage discount to incentivize the purchase.
By just enabling the checkout offer in the CartFlows checkout page, you're ready with your Pre-Checkout Offers.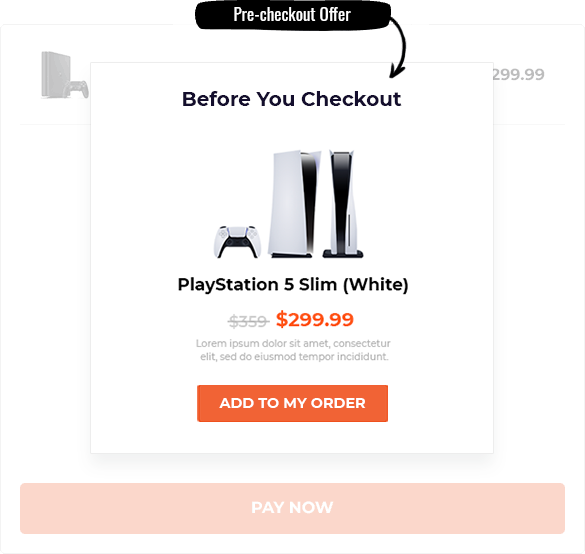 Pre-Checkout Offer helps:
Let CartFlows make eCommerce easy and more profitable for you.